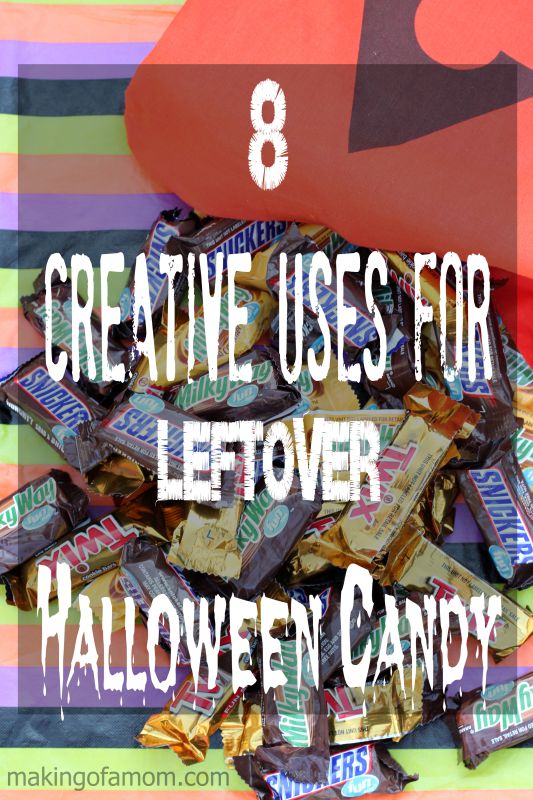 When Halloween is over, all you may have left to show for it is a huge bag of candy. Your kids can and should only eat so much, so what do you do with what's left? Well don't toss it out just yet. Take a peek below at 8 creative uses for leftover Halloween candy that you can try. Being stuck with tons of Halloween candy maybe isn't such a burden after all!
1. Trade it in for cash.
Many dentists offer buy back programs after the Halloween season is over. In a program like this the dentist weighs the candy and pays a certain amount per pound. They then send the candy to troops over seas to enjoy. Call your local dentist offices and see if anyone offers such a program.
2. Use it to teach addition/subtraction.
Keep candies such as Skittles and M&Ms that can be used as counters when doing math problems. Kids can use them as manipulatives to add, subtract, and create patterns. When they are done, they can always enjoy the candies.
3. Use it to teach measurement.
Pieces of licorice are perfect for teaching measurement skills. Kids will love measuring the length of the pieces and they can always enjoy the candy when they are done. They can also use smaller pieces as a unit of measurement and measure the length of household items. For example, how many Tootsie Rolls long is the kitchen table?
4. Donate it.
Take the candy to a local shelter so they can enjoy the spirit of the season too. Soup kitchens and shelters often don't have the funding for dessert, so having a sweet treat after a meal will be a welcomed addition to the guests.

5. Freeze it.
Freeze leftover candy to use in desserts, baking, and other kitchen creations. Frozen candy can last for months, and can be used in so many ways. Head to the internet to find recipes that use chocolate and other types of candy in them and give them a spin!
6. Make your own ice cream blizzards.
Keep some Halloween candy and ice cream on hand to craft your own sundaes, parfaits, or blizzards. Stir it into your ice cream just like they do at the fancy shops, and you can create your own fun experience at home. Or, set up a mini sundae bar and let kids make their own creations.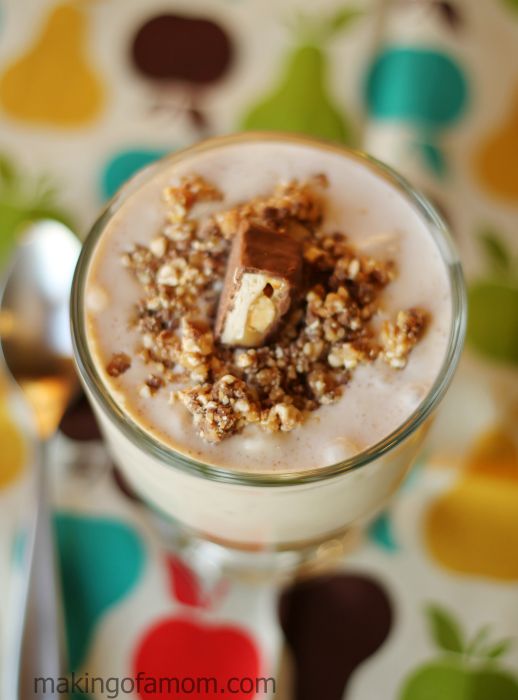 7. Keep it on hand for incentives.
Put the candy up in a safe spot and use it for incentives. Anytime your child needs an extra boost, you will have a sweet treat on hand to use as an incentive. Snack size candies are also great for adults trying to lose weight, as they satisfy the sweet tooth while still helping you practice portion control.
8. Make a candy Lei.
Do you have a child with a birthday coming up? Or maybe a friend celebrating something? Make a candy lei with festive ribbons and celebrate with the leftover candy. What a fun gift to give someone celebrating! Need a tutorial? I've created this How to Make a Candy Lei tutorial with video!


Don't get overwhelmed by all of the leftover Halloween candy that may be in your home this year. Give these uses for leftover Halloween candy a try instead and see how practical it can really be.