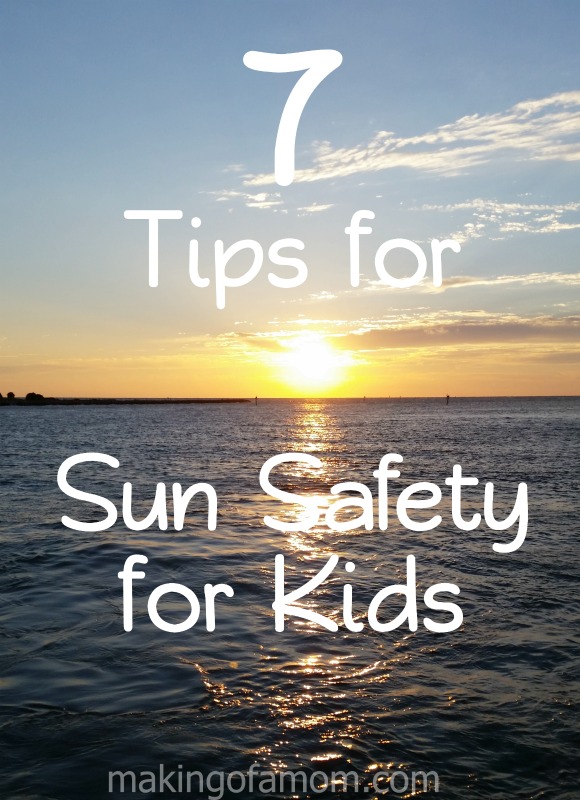 We want to protect our kids in every way possible, even from the sun. That's why it's important to follow these seven tips for sun safety for kids because keeping our most precious asset safe is super important.
Pick out a favorite hat
When it comes to getting kids to protect themselves from the sun it can be hard. However, hats seem to be the most appropriate accessory for kids who need sun protection. Allow them to have a hand in picking out their own hats.
Cool sunglasses are necessary
Thanks to cool characters and the dollar store, you can protect your kids' eyes from the sun for fairly cheap. Making sure their eyes are safe from the sun is one smart move.
Bring an umbrella
Did you know that umbrellas aren't just for keeping kids safe from the rain? Umbrellas also make awesome sun blockers. Whether you're at the beach or just going for a stroll, using an umbrella on a sun-shining day can help protect your kids from the sun.
Know when to head outside
Believe it or not, but there are certain times you should head outside and other times you should avoid. The "worst" times to be in the sun ranges from 11am to 3pm, but the times differ based on who is giving the advice. You know your children and what they can handle the best, so keep an eye on them and make sure they can handle the heat. Don't be afraid to take breaks when necessary, shade is a beautiful thing.
Wear the right sunscreen
When it comes to protecting kids from the sun, the right kind of sunscreen is essential. Make sure you have the correct SPF to help protect your kids from the sun. There are dozens of different types of sunscreens on the market that can meet all of your sun safety needs. For the time being, your kids might wear a different type of sunscreen than you and that's okay!
Sip on liquids
One important sun safety tips to remember is to drink lots and lots of liquids. Offer your kids liquids every 15 to 20 minutes to ensure they are staying hydrated.
Wear light & loose fitted clothing
If you have ever been in the sun for long periods of time, you know that your skin can really start to burn after a while. Encourage your kids to wear light and loose fitted clothing to help keep the sun off of your skin. If the clothing is light enough, it will be more of a blessing and less of a burden on a sun exposed body.