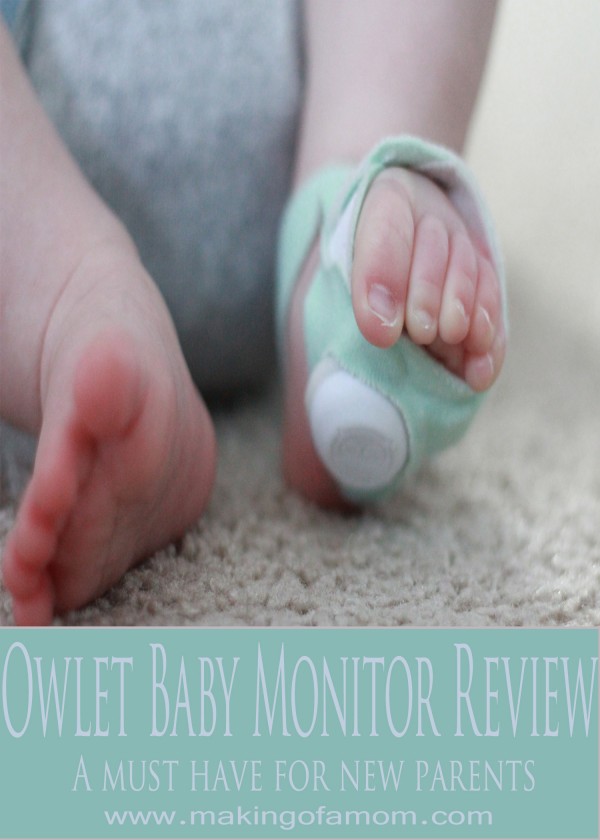 Bringing home a new baby is pure joy but it also comes with much adjustment and even more worries and fears. When I heard about
Owlet Baby Care
I was blown away. I contacted Owlet and told them how interested I was in their product and how impressed and grateful I was for the founders for providing such a wonderful product to parents everywhere.
I will admit I am a pretty paranoid parent. I mean how can you not be. There is so much to worry about. I checked my babies at least 12 times every night to see if they were breathing- and I still do- even though my oldest is 5. When he was about 6-9 months old I checked him late at night to see if he was breathing, I felt nothing, I heard nothing….I waited….still nothing. I grabbed him and ran into the bathroom where the light was on while I yelled to my husband "he isn't breathing he isn't breathing." I called my babys name and tried to stimulate breathing after what seemed like forever he took a big breath and so did I. This experience was so scary and only made my worry grow. SIDS is something that every parent knows about and worries about. When I heard about Owlet I thought- why didn't I invent this! It is incredible.
The owlet is a little device that links to your iphone, ipad or ipod. It communicates your babies vitals through the use of a little sock and device that works like a pulse oximeter(the little thing they stick on your finger at the doctor's office to check your oxygen level and pulse). The owlet records both your baby's heart rate and oxygen levels while they are sleeping. The dock it links up to tells you if the sock is placed incorrectly or if there seems to be an issue with your child's vital signs. Through the use of lights and sounds and your apple device you are able to know if your baby is alright even if they are in another room. Now by no means is the owlet supposed to replace you checking on your baby regularly and caring for them in any way it is just one extra step in the parent calming process. The owlet doesn't claim to be a life saving device or a perfect system but it does provide added security as your little one grows. Its kindof like writing your phone number on your child's ankle or arm when you go to a really busy venue (wait you haven't done that?), just because you have your number on your child doesn't mean you are going to just let them run free without a care in the world. It is just another safety measure for parents to back themselves up with.
The owlet has really given me a lot more peace of mind. Even though my baby is still sleeping in a pack and play in our room (he is two months old) I feel like it is such a tender time. He had some complications in utero and I still worry that there could be some lingering issues. Having the owlet communicating with my ipod has made me sleep a little more soundly and worry just a little bit less.
The owlet is easy to use. Once you have downloaded the free app and registered you are ready to go. You slide the charged sock on your baby's foot (the owlet comes with 3 sizes to accommodate your little one as they grow) and set your dock to ready and you are good to go. In the morning you slip the sock off and put it on the charger and you are ready to do it all over again the next night! I love that there are no dead batteries involved- you just plug it into the port which is always plugged into the wall. Its so simple to use the owlet as part of your baby's bedtime routine.
The owlet is a fabulous gift to buy a new mother. It is the priceless gift of added security, a decrease in worry and possibly a little more sleep as the owlet gives you a little more peace of mind. This is such a great way to use technology in a device that is similar to one used constantly in the medical field. There are a lot of baby items I could choose to live without but the
Owlet Baby Monitor
is not one of them!