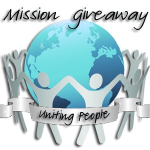 This week we are jumping on the health bandwagon! It is always fun to learn about new companies and what they can offer you. Take a look at this week's sponsor and enter to win some Amazon gift cards!
About Our Sponsor
Molly Price, is an Independent Associate for Voyager Health Technologies. Molly's website is Weight Loss To Go Voyager Health Technologies represents a comprehensive new direction in human wellness. Through innovative products and services focusing on today's critical health challenges, Voyager is poised to deliver effective options to consumers, while providing an outstanding business opportunity for our dedicated associates.
Our mission is to better people's lives by providing partnership opportunities to build a business while supporting them with the most innovative health and wellness products on the market today.
The Prizes
The winner and a person of their choosing will both receive a $50 Amazon Gift Card.
Winner Keeps:$50 Amazon GC
Winner Shares:$50 Amazon GC
How to Enter
The Giveaway will open up on 5/14 12:01 am EST and Close on 5/17 at 11:59 pm EST.
Complete the mandatory entries on the Rafflecopter below.
Check out and Enter our Other Giveaways
Side note…It's not mandatory to enter all the giveaways at each blog. Those are just great bonus giveaways for you to enter.
Mission Giveaway started with Madame Deals and her $100 story where with $100 several people received the help they needed. We are on a mission to help people help each other! We have gathered a group of bloggers that want to make a difference. Together we are Mission Giveaway!
To ask about becoming a sponsor, please contact Stefanie at makingofamom@gmail.com for details. Take a look at our Media Kit to see what Mission Giveaway has to offer.
Are you a blogger that would like to participate in Mission Giveaway? Find out how you can join us.
Find our official Terms and Conditions on the Madame Deals Media page.