Disclosure: Disney provided me an all expense paid trip to promote Muppets Most Wanted and some other projects. All opinions and experiences are my own. Yours may differ.
I had never watched The Middle before my trip to Los Angeles. One morning we headed to the Warner Brothers studios to watch an upcoming episode of The Middle and tour the set. After a lovely breakfast we watched the episode titled "The Walk".
THE MIDDLE – "The Walk" – After bumping into some old acquaintances on a walk around the neighborhood, Frankie and Mike realize that they are more interesting and charming with them than they are with each other and search for a way to remedy the situation. Meanwhile, Sue ends up with multiple dates to the prom because she is too nice to turn down any of the boys who asked her, and Brick enlists Axl's aid in preparing an "outside the box" book report, on "The Middle," WEDNESDAY, MARCH 26 (8:00-8:30 p.m., ET) on the ABC Television Network. (ABC/Michael Ansell)
We also had a chance to speak with the shows Executive Producers and creators Eileen Heisler and DeAnn Heline. They said that when writing the show they use a lot of real life inspirations. They have family members that resemble the characters in The Middle and that often experiences in real life find their way onto the show. In fact they said the crazier the story is on an episode the more likely it's based on a true story.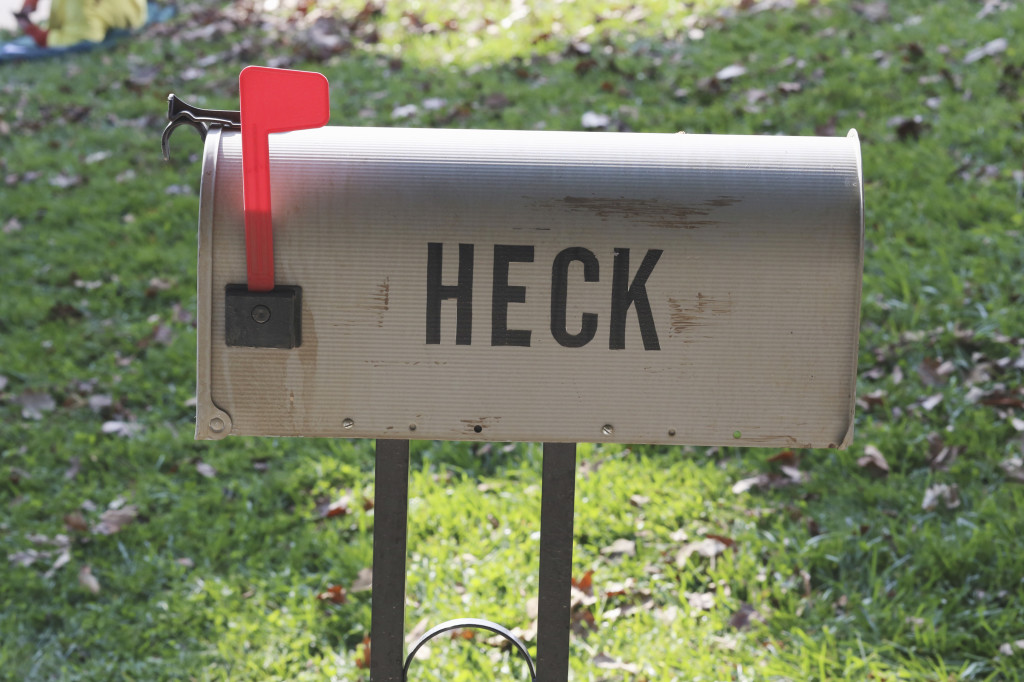 Eileen and DeAnn said that the pilot for the show had been shot years ago and so it had a different cast except for Atticus. By the time the studio was ready to try again they were able to get the actors they wanted including Neil Flynn and Patricia Heaton. They also said that they were very luck to have the cast that they do because every is very nice and it is nice to work with them.
After learning a couple of facts about upcoming events on the show (which I shall not reveal) we headed over to the Heck's house.
Julie Fanton, the set decorator took us on a tour of the "Heck's" house. It was amazing to be in a big warehouse type building but then walk into a home perfectly set up. This house was so complete we could have moved right in. The kitchen cabinets and drawers were completely stocked and obviously there isn't a lack of stuff at the Heck's house.
I was very impressed with how authentic the set was. I feel like it would be hard to make a fake house appear like a real one, but this house was legitimate. The baseboards were scuffed. There were scratches, dings and paint chips from the walls. The carpet was dingy and matted down in places, or just plain dirty looking. The mess was just as if a family of 5 (with a Mom that just can't seem to keep up) was living in it. It was amazing! The funny thing was that Julie assured us the house was very clean, it just appeared to be dirty for the show.
Julie said that in order to stock the house she would shop at Target, Kohl's and Salvation Army. You can smell the Salvation Army in the house. It really smells like an old house from the 70's.  She also said that when he son moved out of her house she gathered up some of his things and sold it to the show. Talk about authentic!
It was so much fun to have several cast members show up to say hi, answer some questions and take some pictures! Neil and Charlie were the first to show up. Neil Flynn plays Mike Heck and Charlie McDermott plays his son Axl Heck. We asked them about their personalities compared to their characters. Charlie is 100% opposite of Axl. He is very shy and quiet. He didn't talk much while he was there. Neil said he had some similarities but was more different than the same.
A couple other cast members showed up. Atticus Shaffer visited for a few minutes and chatted with a few people before having to get ready for work. Then Jack McBrayer popped in but didn't realize he was walking into a room full of bloggers so he ran out of there as fast as he could. It was funny. Luckily, Melanie from Giveaway Bandit snapped this cute candid shot before he got out of there.
Side note: It was so fun to hear him talk. My kids love Wreck it Ralph so to hear Fix It Felix Jr. speak was amazing!
The Middle airs on ABC on Wednesday's at 9/8c. Be sure to keep up with all the fun posts from this trip including Muppets Most Wanted, Captain America and ABC TV shows by clicking the  #MuppetsMostWantedEvent tag!