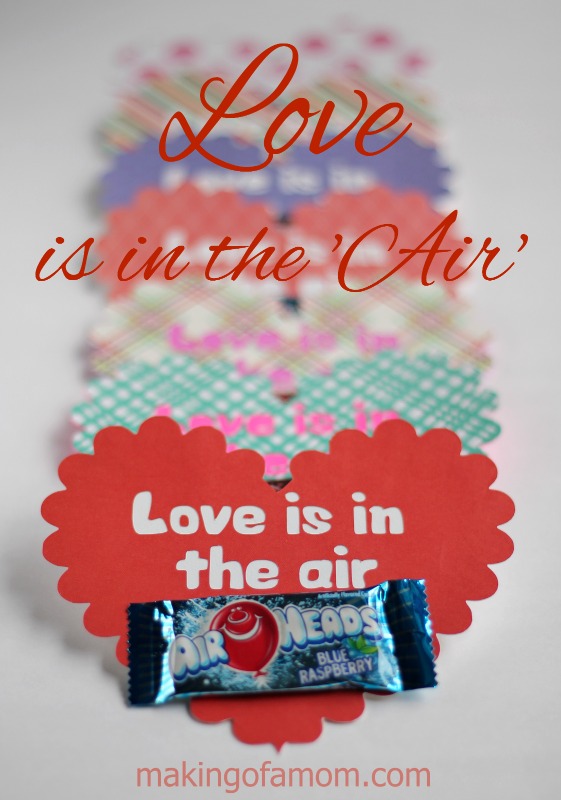 Ever year we try to think of cute, creative and clever Valentine's to make our children for their school parties. My husband and I look at the candy available and then think of cheesy sayings and designs to put them on. This year, my daughter is getting a heart card with an Airhead to pass out to her classmates.
Here is the design we came up with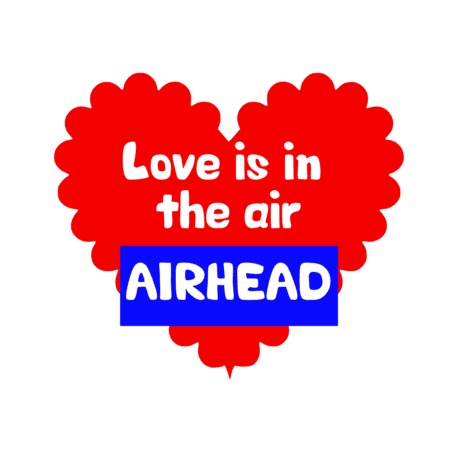 This cute file includes the front of the heart with the words cut out and the back of the heart which is just a solid heart. The cut file also has file for cutting on an 8 inch piece of paper and for a 12 inch piece of paper. So if you are using a Portrait and aren't able to cut as wide, we got you covered!
Downloads
Love is in the Air Printable (PDF)
If you don't have a Silhouette cutting machine, no problem. Here is the printable so you can make them by hand!
Assembly is easy. Just glue the front and backs together. We used double sided tape on the Airhead to stick it to the hearts. The whole process took about an hour for 27 cards.
Interested in other Valentine's Day Card ideas? Check out "I'm Bursting to Say Valentine's Day" with Starbursts and "You Brighten My Day" with Lemonheads.
Do you make handmade Valentine's for your kids? Do you include candy for them to pass out to friends?