We had heard from some friends that since we live in a certain county in the Kansas City area that we could go to the Kansas City Zoo at a discounted rate. I looked up the zoo website a couple weeks ago and saw that we could even buy a season pass for a discounted rate this year, so we decided to do it!! A week ago we took our first trip to the zoo. It was a blast!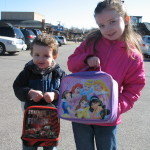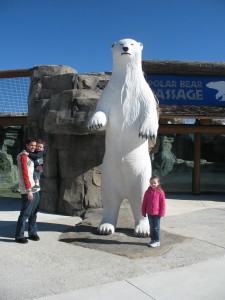 My son didn't own a lunch box so I got him a clearance "Cars" lunchbox from Walmart. They were so excited to have a picnic at the zoo.
Our first stop was the polar bears. If you look close you can tell my son was NOT happy to have to take a picture by the giant polar bear, and is clutching my husband VERY tightly!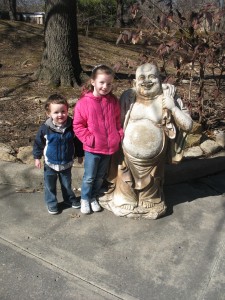 We had a fun time seeing all the animals (that were out) It was a cold day so we were bundled up!
I love our zoo pass so much! It include unlimited admission, as well as unlimited tram, train and carousel! I am excited to go back as many times as we can possibly squeeze in a year and ride that carousel till our eyes are spinning! What great family times are ahead!
*NOTE: If you live in the Kansas City area you need to look into the discounted zoo passes. I got the impression the special price only goes through March!