Disclosure: I received free product samples for review purposes. All experiences and opinions are my own. Yours may differ.
As it becomes winter our skin is going to start to suffer. I have been lucky my whole life to not really have my skin feel the effects of winter, but my husband and children are not so luck. Hands are going to start cracking and they are going to become dry in general. Luckily we have some fantastic Johnson's baby products to help keep our skin baby soft.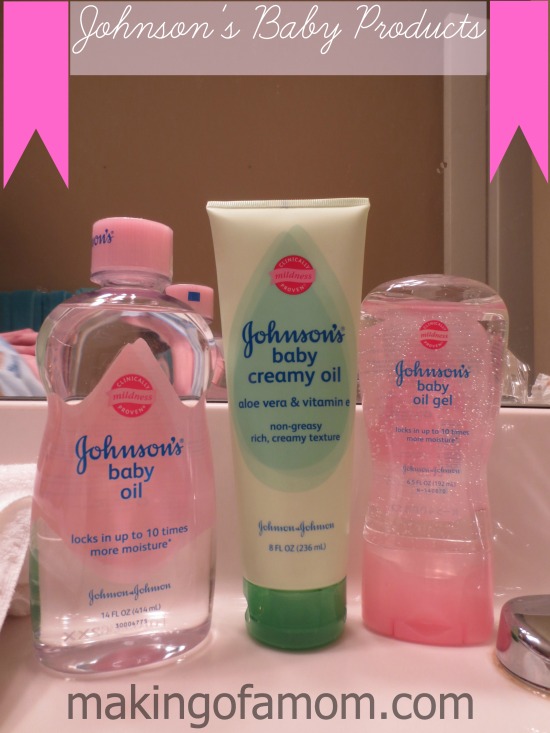 The Johnson's Baby Oil and and Baby Oil Gel I have seen and used before but the Baby Creamy Oil was new. I was excited to put that on my baby when he was fresh out of his bath. The Creamy Oil is a very soft lotion without a greasy feel. It is super amazing. It is my new favorite lotion to put on my baby (and I might sneak some for myself now and then). This lotion is also what I will encourage my daughter to use on her dry hands this winter.
If you know a Mom-to-be or a baby is on your gift list this holiday season, perhaps a gift bundle of these Johnson's Baby products would be a perfect gift to keep that baby (and mommy) soft and moisturized!