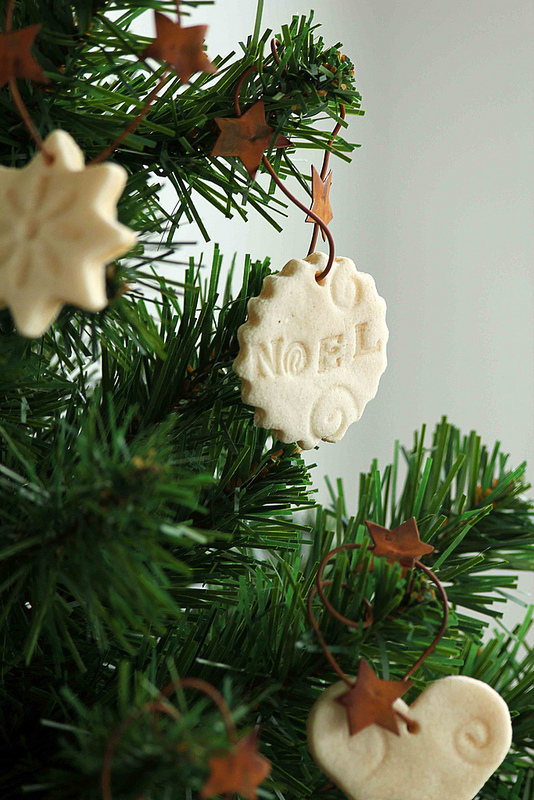 It's that time of year again. The radios are playing holiday tunes non-stop, the shopping malls are full of great ideas for all of your closest friends and family and the tree is up and decorated. But wait a minute, there's something wrong with that last part: you have more tree than ornaments. With all that real estate available, you need to get the creative juices going to fill the space.
What better way to do that than to spend some quality time with your kids to make your own ornaments? A simple salt dough recipe is just the beginning to creating lots of wonderful designs. Here's what you need for this great salt and flour concoction from AllRecipes.com:
Ingredients
1 c. Salt
4 c. Flour
1 ½ c. Water
That sounds easy enough, right? What's ideal about this recipe is that it's fast, simple, and it doesn't cost a fortune. At a time when you'd rather be spending the cash on gifts for the family, that can really mean a lot.
Decorations
Paint or food coloring
Toothpicks
Ribbon or string
Paint brushes
Cookie cutters
It's up to you how elaborate you want to get in your decorating. The above list will keep it pretty simple, which is great around the holidays. An abundance of glitter will have you on the lookout for floor scrubbers, so limiting your supplies will help keep your house clean. Using food coloring instead of paint will also help save time and mess by "pre-coloring".
Directions
1. Gather the kiddos and supplies. Make sure you have a rolling pin on hand for later. Preheat oven to 325˚.
2. Mix the salt and flour in a large bowl. This is a great time to teach the kids how to measure ingredients properly.
3. Add enough water to the dry ingredients to make the dough sticky. Toss with a fork to combine until a ball can be loosely formed, or, better yet, use your hands. The kids will love it.
4. Knead the dough on a floured surface. If using food coloring, separate the dough into sections and knead in the color. Allow the kids to pick a color and knead a section themselves.
5. Roll out the dough and use cookie cutters to make shapes. If you don't have any that are holiday oriented, use the lip of a glass to get the shape for a round ornament. You can always paint a design on later to give it a special touch. You can also have the kids use their handprint to make an ornament. The grandparents will love it.
6. Poke a hole in the top of your shapes with a toothpick and place the shapes on a baking sheet. It's also a good idea to use the toothpick to write in the date you made them, to remember the time you had.
7. Bake for an hour or until the ornaments have hardened.
8. Allow your masterpieces time to cool and then put the string through the hole to create a loop that ties at the top. You are done!
You can, of course, paint the ornaments once you find that they are cool. Your kids, though, are sure to be clamoring to know when their designs will be done so they can hang them on the tree. Once you've filled all the space on your Christmas tree, save a few to give away. Grandparents will love and treasure these homemade crafts as holiday gifts, and your kids will enjoy seeing their creations in the homes of all of your closest relatives.