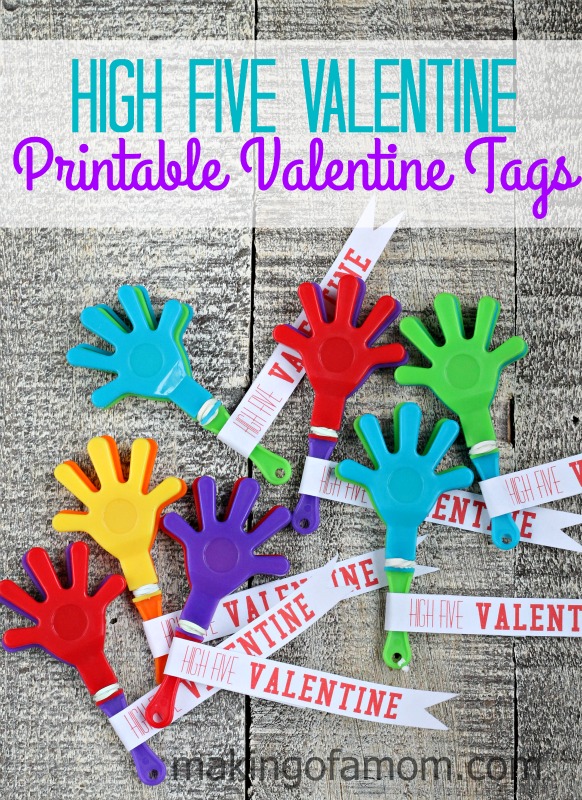 If the choice is between a candy Valentine and a noisy Valentine, which do you choose? If you picked noisy, then stick around and I'll show you how to make these darling DIY classroom Valentine's for your kids.
As I previously mentioned all the Valentines I made for my kids this year were non-candy. If you are interested in more non-candy Valentines check out the "I Spy My Valentine" and "You're the Star of my Show" printable Valentine cards.
To make this cute Valentine, simply download, print and cut out these cute "High Five Valentine" tags.
Once you have the tags cut out you can have your kids sign their names and personalize them if they want to. We just wrapped the tag around the little
hand clapper
and put a piece of double sided tape in the middle of the two halves. I love that this is simple enough for kids to do on their own. If you have older kids they can even cut out the tags on their own as well. You can order the
hand clappers in bulk on Amazon
or check your local party supply store.
For more Valentine crafts, treats, activities and more check out my Valentine posts.