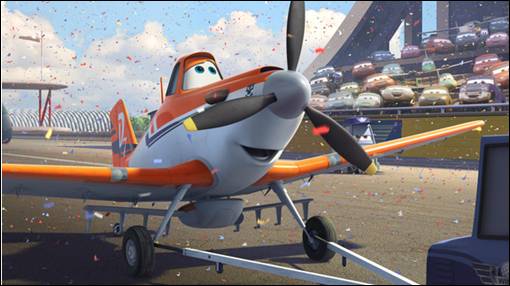 Now that PLANES is in theatres you you can not only see a high flying adventure but PLAY one as well! Check out these fun games:
Propwash Pursuit– Take control of Dusty and fly around Prpwash Junction in an adventure game on your desktop!
Jetstream Racers– Help Dusty navigate courses and collect points to earn achievements and earn characters. Available on desktop, tablet and mobile.
AND you can check out Disney.com's FlewTube for some fun videos:
Planes Trailers & Clips
Paper Airplane Tutorials
Features on Remote Controlled Flyer enthusiasts
Introductions to parts of a plane
Flight-related Disney legacy content
So much fun and games surrounding Disney's PLANES that is in theater now!