Today I'm bringing you a tutorial on how to make a Balloon Wreath! These are so great for birthdays or any kind of celebration you have!
This is a great craft because it has a short supply list. Here is what you need:
1 Straw wreath ( I used an 18 inch wreath, but have advice about the size later on. amazon.com has an AMAZING price on the wreaths, way better than any craft store I found)
Multiple colored balloons ( I used about 450)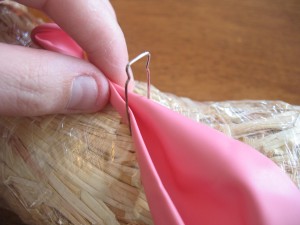 This is such an easy, but SUPER CUTE craft. Just attach the balloons by pressing the pins into the wreath in the middle of the balloon. This makes the wreath very cute having both sides of the balloon stick up!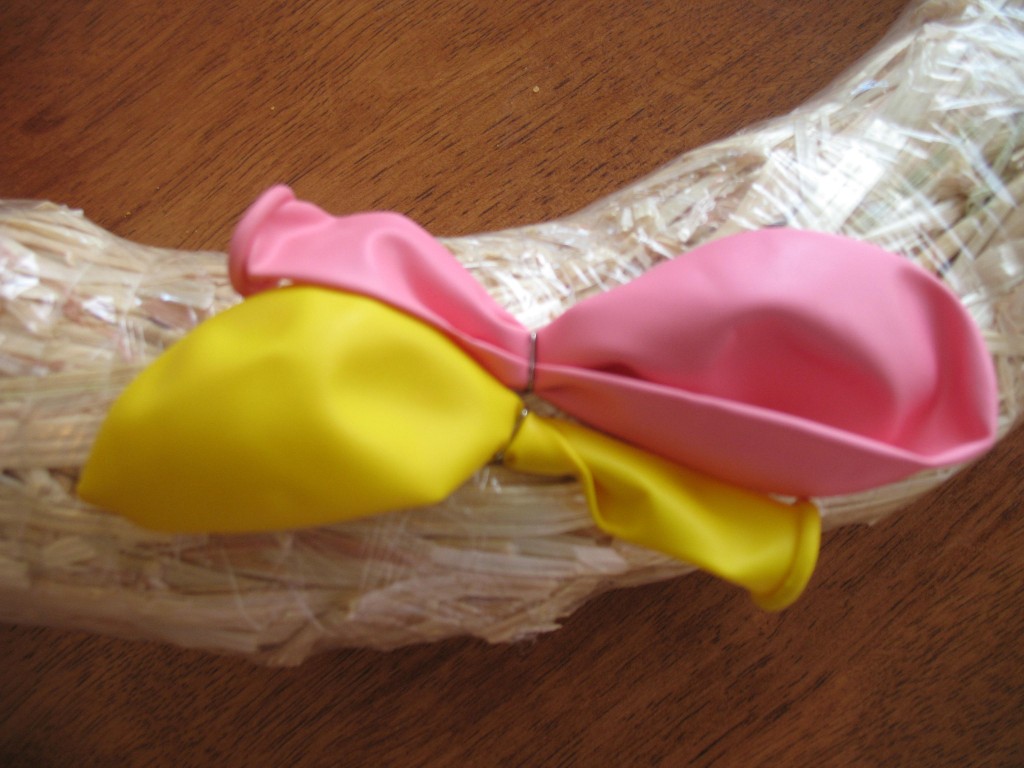 My trick for inserting the balloons, but making it look balanced is to rotate the balloons direction. You don't want to have too many bottoms of the balloon facing up or too many of the nozzle side facing up. If you rotate it will be more balanced and appear to be random. I also just try to spread out the colors as often as possible.
TIP: Buy more balloons than you will actually need because all packages are not created equal. You don't want to end up with only one color of balloon (this did happen to me).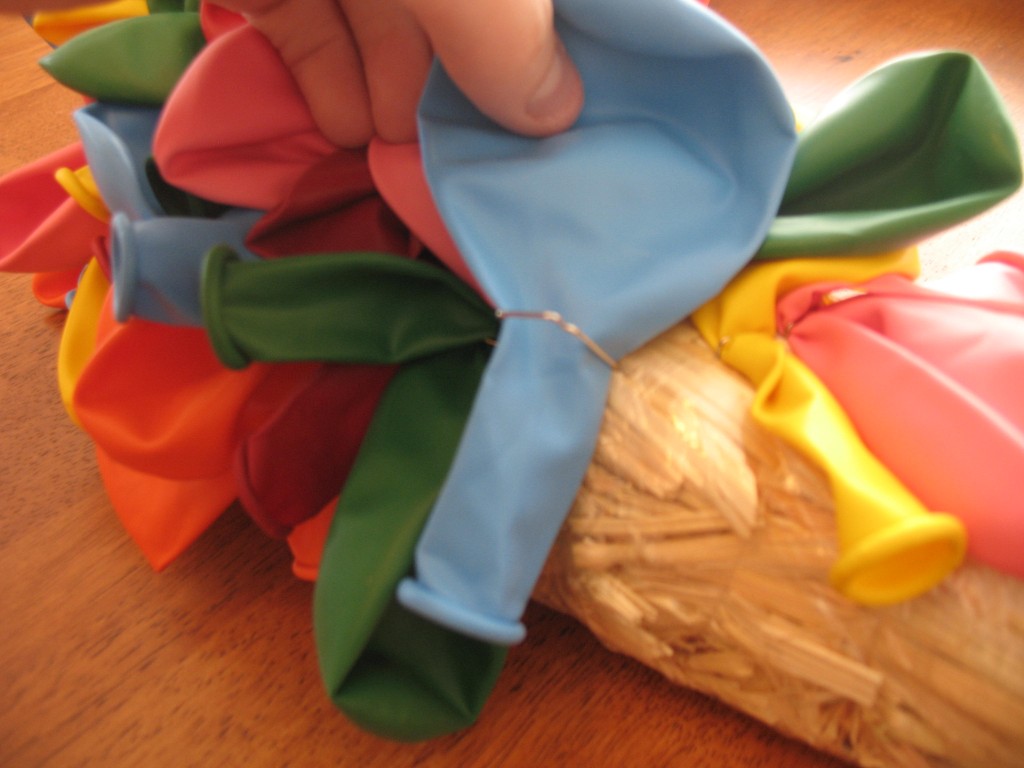 To get a nice full look you need to pack the balloons in like sardines! Make sure you attach balloons far enough on the outside edge and inside edge so the wreath doesn't show through when you hang it up.
TIP: When I first started I was using tidy pins in the sewing notions section. I ran out of those and then used floral pins. The floral pins were super sized compared to the tidy pins. I preferred the tidy pins, but the floral pins work best as the hanger on the back.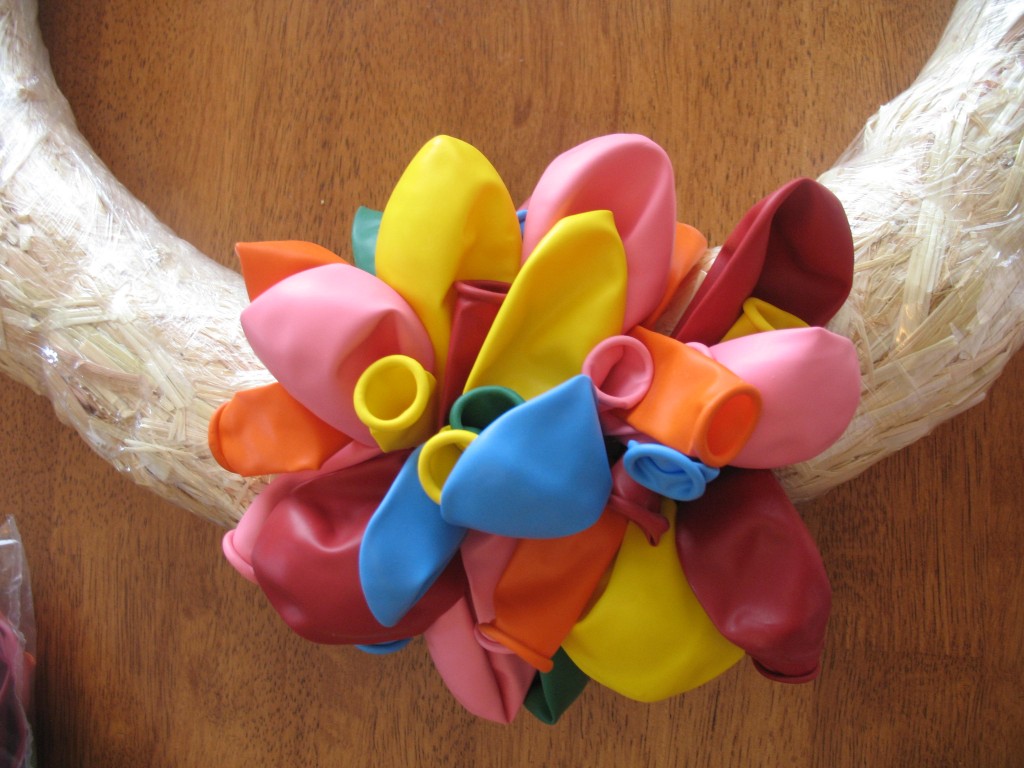 Here is my first small section that I completed. It's really cute! After this little section I realized that this was going to be a time-consuming project, easy, but time-consuming.
When you are finished the floral pin will make a GREAT hanger. Insert the pin at an upward angle so it will work with the hook, or nail to keep the pin in and hold up the wreath.
DONE! Now you have an awesome decoration for all of life's CELEBRATIONS!